Christmas Services 2014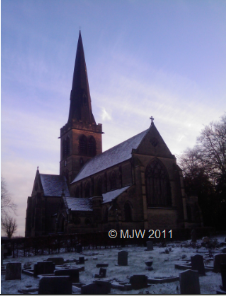 Christmas Eve December 24th:
5.00pm and again at 6.15pm - Carols by Candlelight, a magical start to Christmas itself for families and children. (Wentworth Church)
This year, due to overcrowding last year, there will be TWO services, both exactly the same. Please come to one or other, bearing in mind your children's ages. But please don't ALL come at 5.00!



11.30pm Midnight Communion at HARLEY church (there is no Midnight service at Wentworth).

Christmas Day December 25th:
10.45 Christmas Communion

Sunday December 28th:
10.45 Favorite Carols

You are welcome to join us for any of these services, but please note that they may change depending on the availabilty of clergy.